In case you missed it, BlizzCon 2017 happened over the past weekend and they announced a ton of new updates, expansions, characters, and maps for their different franchises (sorry, Diablo III). Even though the convention is over, we're still processing a lot of the updates including these major updates from Overwatch.
New Hero: Moira
One of the biggest announcements was the addition of a new support hero, Moira. Like the announcement they made at BlizzCon 2016 with Sombra, Moira's announcement was met with unfettered enthusiasm from the BlizzCon crowd. Indeed, Moira will be a force to be reckoned with as she wields biotic abilities that can drain life and heal as well as do a ton of damage to the enemy team.  It is no wonder what Jeff Kaplan, Vice President of Blizzard Entertainment, said,"Moira is spelled O-P-A-F."
Moira Abilities
Biotic Grasp: Using her left hand, Moira expends biotic energy to heal allies in front of her. Her right hand fires a long-range beam weapon that saps enemies' health, healing Moira and replenishing her biotic energy.
Biotic Orb: Moira launches a rebounding biotic sphere; she can choose between a regeneration effect that heals the allies it passes through, or a decay effect that deals damage to enemies.
Fade: Moira quickly teleports a short distance.
Coalescence: Moira channels a long-range beam that both heals allies and bypasses barriers to damage her enemies.
New Map: Blizzard World
If you ever sat back and asked yourself, "I wonder what a Blizzard theme park would look like?" then you are not alone. In addition to a new hero, Blizzard also announced the greatest theme park, Blizzard World, will be a new map for Overwatch.
Blizzard World will combine all the iconic features and locations of Blizzard's games into one hybrid Assault/Escort map. Players will be able to storm the gates of Stormwind, pass through the Nexus Experience, visit the Flight to Duskwood ride, or get a quick snack at the Pylon Terrace or Snaxxramas. And if something is lost, you can possibly find it at the Lost and Found Vikings. The map itself will have high ground areas, decent flanking routes, and other environmental hazards.
Related: BlizzCon 2017: Two New Heroes and 2018 Updates Announced for Heroes of the Storm
Moira is current available to test in the PTR and chances are she will be released in the next Overwatch patch. The new Blizzard World map is currently unavailable, but expect some news soon. In the meantime, check out some screenshots below in the Gallery.
Gallery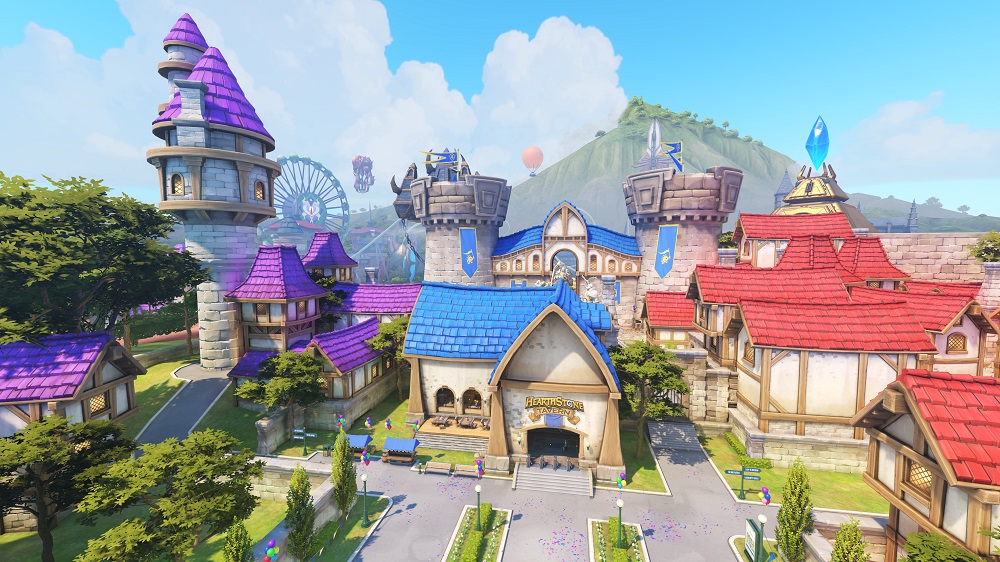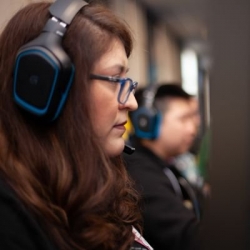 Latest posts by Renee Lopez
(see all)