This year's BlizzCon had its fair share of good news and bad news depending on who you asked. With the controversial announcement of Diablo Immortal to fan-favorite Warcraft III Reforged, attendees had a lot to talk about during and after the two-day event.  
Perhaps some of the best news to come out of BlizzCon was the announced release date of World of Warcraft Classic. Slated for a Summer 2019 release, this game promises a complete nostalgia trip complete with long walks, 40-man raids, and an active Barrens chat.
If you were either able to attend BlizzCon or bought a virtual ticket, the World of Warcraft Classic demo is still available to play until November 12th.  The demo gives players the opportunity to dive into their favorite classes and level them to 19.  
RELATED: Diablo III News, Amiibos, Rumors
World of Warcraft Classic will offer more than just the original Vanilla version that we know and love. The game will be enhanced with UI improvements, additional gameplay enhancements and an engine upgrade to work with modern PCs.
In watching streamers play the Classic demo, I know that fans of the series will be in for a treat. It has been a while since I last saw a 40-man raiding party run through the Barrens for 15 minutes. 
Gallery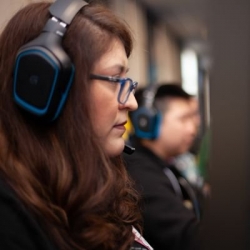 Latest posts by Renee Lopez
(see all)