After countless promises from production companies to revisit the cult classic horror film, The Crow, fans have continually been disappointed. However, there is once again hope. According to a recent exclusive by The Hollywood Reporter, the reboot is back on the table, and Bill Skarsgård is taking up the mantle of Eric Draven.
The original film, starring Brandon Lee released in 1994 and was based on an indie manga written by James O'Barr. Since the first iteration began production, the film has seemed to be under a curse. A tragic accident on set led to Lee's death. Following that tragedy, the movie has been scheduled for a reboot many times. Every time, something keeps it from moving forward.
In The Crow, Eric Draven and his fiancee are killed in a senseless and brutal act of violence. Driven to seek revenge for his fallen love, Draven rises from the grave as an undead avenger. One by one, he finds every person responsible for what happened on that fateful night. No evil is exempt from his wrath.
Along the way, a couple of people from Draven's life help him with his quest. Once revenge is achieved, Draven can finally rest in peace. 
Skarsgard is best known for playing the evil clown Pennywise in the 2017 It remake. Additionally, he has appeared in titles such as Castle Rock, Hemlock Grove, The Eternals and more.
In addition to the Skarsgard announcement, THR also reported that Rupert Sanders is set to direct the film. Saunders is best known for Ghost in the Shell and Snow White and the Huntsman.
Do you think this reboot will see the light of day? Let us know in the comments!
Here Are 6 Brilliant Female Horror Directors You Need To Know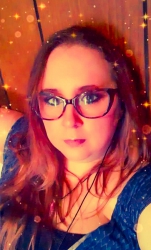 Latest posts by Becca Stalnaker
(see all)