Hey there, horror fans. Welcome to this edition of Horror With a Side of Cheese. I am searching for the cheesiest genre films ever created. Twice every month, on the first and third Fridays, I come here to talk about my latest find. The search takes me around the world, through the many subgenres and throughout time. In every edition, I rate the chosen media on a scale of one to five cheese slices. Multiple factors go into the rating, including story, effects, acting, dialogue and re-watchability. In this edition, I bring you the 2021 film Bigfoot vs. Megalodon. Stick around to see how many cheese slices I give this one.
About Bigfoot vs. Megalodon
This is a futuristic story set in the "star year" 4045 AD. Megalodon, a fearsome ancient shark, the result of a Nazi-era laboratory project, causes the tenuous truce between the Allies and the Archons to dissolve. War breaks out and Biigfoot, the clone of Van Helsing, some robots and cyborgs, Doctor Jekyll and other famous figures must fight. Also, everything takes place in space. Earth is long gone.
RELATED: Horror With a Side of Cheese: Killjoy
Bigfoot vs. Megalodon stars Marco Guzmán, Jennifer Fourteen, Edson Camacho, Carlos Welos, Robert Forth, Carl Folds, Simon Jackson, Wes Bruff, Simon Daigle and Carrie Isaac. BC Fourteen wrote and directed the film. The runtime is 71 minutes.
This movie does not have a Tomatometer or Audience Score on Rotten Tomatoes. It does have a 2.9/10 score on IMDb.
Fun Fact: This movie was somehow popular enough to spawn a sequel which is available on DVD.
My Thoughts
Oh boy, where to start? I have seen a lot of bad movies, especially while looking for cheesy horror films. However, I have to say that this is one of the weirdest. It does not seem to have a clear purpose, it bounces around and has no cohesiveness. Viewers never see a regular human. Even the humanoid characters are only seen in full armor/space suits.
RELATED: Underrated Horror Movie of the Month: Plasterhead
In terms of story, I award this movie no points. It is a jumbled hot mess. There are different perspectives, which is not bad in and of itself. However, when paired with plot points that do not connect to anything else, pointless scenes and ridiculous encounters, it adds up in the negative.
The dialogue is no better. The shark has a lot to say. I'm not entirely certain how to take some of those moments. Footie is pretty vocal too. Add in a clone of Van Helsing and a female character I was never sure was human or cyborg talking about having a baby, it is a wild ride.
The effects are easily the best part of Bigfoot vs. Megalodon. The scenery is pretty incredible and the suits, which I'm certain are digital, are brilliant. The shark is reminiscent of King Shark from the DC Universe. The worst is Bigfoot. Suffice it to say it is not the design I would choose for Footie.
RELATED: Movie Review: The Meg
Finally, re-watchability. I barely got through it the first time, so I won't be picking this one up again. There are certainly some super cheesy moments, but I can't in good conscience give this movie more than two cheese slices. If you dare to give it a try, it is streaming for free on Tubi.
Until next time, horror hounds, stay cheesy, stay spooky, and above all, watch more horror movies. Before you go, take a look at the Bigfoot vs. Megalodon trailer below. Then, head to the comments to let me know if you agree with my rating!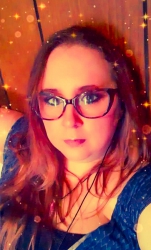 Latest posts by Becca Stalnaker
(see all)