If you were one of the thousands of people stopping by the Bethesda Twitch channel recently then you know that Bethesda was teasing Fallout news is the most amazing fashion: a single Vault Boy statue standing in front of a "Please Stand By" screen. This simple stream lasted an entire day and as the Fallout faithful waited for news at the stroke of each hour, they were collectively disappointed. Well played, Bethesda.
But with the hype and excitement building, Bethesda finally made their huge announcement: the next Fallout game will be titled Fallout 76.
RELATED: Winter (And Other Seasons) Are Coming to The Sims 4
So what exactly is Fallout 76? Not much information has been given about the game. By all accounts, it is a not a sequel to Fallout 4 nor is it a remaster of any of the older Fallout games. The fact sheet only states, "Bethesda Game Studios, the award-winning creators of Skyrim and Fallout 4, welcome you to Fallout 76." Informative, to say the least.
The official trailer, which you can watch below, gives us just a glimpse of the world we'll be thrown into. A Kotaku article, citing sources close to the project, have claimed that this game will be an online survival game. If this is true, then this is a huge departure from the standard RPG that we're used to with the Fallout series. As to when this story takes place those familiar with the lore (or skilled at googling) will tell you that Valult 76 was a "control" vault that was scheduled to open 20 years after a nuclear war. So it's absolutely possible that the story behind Fallout 76 could take us to the very beginning.  
If it does take us to the very beginning then the idea of this game bing a survival game makes sense. Fallout 3 and Fallout 4 take place a couple hundred years after nuclear war and as we know, the landscape in those games is unforgiving. Just imagine just 20 years after a nuclear war and what the world would be like. That makes for a perfect survival game setting.  
More information will be announced at the Bethesda #BE3 Showcase on June 10 at 6:30pm PST.. In the meantime, enjoy the official trailer and screenshots.  
Gallery
[Images courtesy of Bethesda Game Studios]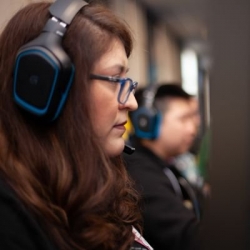 Latest posts by Renee Lopez
(see all)