With 2019 finally here it's a time to reflect on achievements, failures and, most importantly, look back on some of the best entertainment to crawl out of 2018.
Being a huge fan of podcasts it's no surprise I wanted to do a 'best of' list for podcasts. But what's the harm in adding a fun twist? You see, it's hard to pick the best of the best in such a golden era of podcasting plus I have way too many favorites! So, I'm going to point out specific episodes that deserve a major shout out for how well written they were, how the episode furthered the story if the episode was an audio drama and how much an episode may have made me cry – you know, the important stuff. These episodes come from a variety of podcasts that vary in genre and are all ones I would highly recommend. They also may contain spoilers so consider this your spoiler warning. 
RELATED: Top Podcast Picks for International Podcast Day 2018
Return Home Episode(s) 22.1, 22.2 and 22.3: Break the Ice
In this Return Home three-parter, our heroes Jonathan, Buddy, and Ami meet an ice cream man who seems a little…off. Later on, a midnight encounter with said ice cream man reveals something more menacing than an ice cream headache. Buddy's plan against Mr. Freezee is put into motion and things get gross. Also, there is a surprise visit! As usual Jeff Heimbuch provides a well written and hilarious story that reminded me of the 1995 slasher Ice Cream Man, a was a definite plus for me. 
Weird Work Episode 32: "I'm a dungeon master for Dungeons & Dragons."
Host Sam Balter sits down and talks to pretty interesting people with very interesting jobs on Weird Work. Between weed nuns, professional wingmen and professional hand models, the competition was fierce. One episode that stood out was episode 32 in which Sam talks with professional dungeon master, Timm Woods. Even people that aren't fans of D&D can appreciate Timm talking about how he turned his lifelong passion into a profession, and why he still can't accurately describe the game to his own parents.
RELATED: GGA Game Review – Dungeons and Dragons WATERDEEP: DUNGEON OF THE MAD MAGE
Limetown Season 2 Epiosde 1: London

One of the most highly anticipated premieres in podcasting was the return of Limetown. After finishing season one back in 2015, Limetown made a very strong comeback with the episode simply entitled "London". Much like the podcast itself it's just one of those things you need to listen to yourself to understand. It's beautifully done. Just do yourself a favor and listen to it.
Conversations with People Who Hate Me Episode 12: Burned at the Stake
One of the more lighthearted episodes of Dylan Marron's podcast, Conversations with People Who Hate Me,  is an early one about a young woman named Jaya who wrote an essay suggesting the television show 'The Office' doesn't hold up to today's standards. The essay was tweeted out and a young man named Tom tweeted back with the suggestion that she should be "burned at the stake" for her opinion. Naturally, Dylan connects the two of them on a call. I know it doesn't sound very lighthearted but trust me it is.
2 Dope Queens Episode 49: Karaoke with Michelle Obama 
 
Yes, you read that right! Queens Phoebe Robinson and Jessica Williams interview the queen of all the queens, Michelle Obama! In this very special episode, our favorite former first lady talks about her new memoir Becoming, her hair journey, her struggle with the "Angry Black Female" stereotype and how to raise bold women. Plus: Bono or Billy Joel? The answer is Bono. It's always Bono. 
RELATED: Podcast Review: SOOO MANY WHITE GUYS
Lizard People Episode: Lorde is Secretly 40 with Stevie Nelson

Being a conspiracy nut myself it's no surprise that Katelyn Hempstead's Lizard People podcast is one of my many favorites. The show's premise is pretty simple: Katelyn is a proud skeptic of conspiracy theories but listens to a new theory presented to her by a friend that tries really hard to convince her it's true. One of the most hilarious episodes on the Lizard People feed features genius actor, comedian and artist Stevie Nelson as she talks to Katelyn about Lorde. You know Lorde! That young pop sensation that took the world by storm and won a Grammy? She's like 23 right? WRONG. Because Stevie is convinced Lorde is actually a 40 year old woman pretending to be in her 20's for publicity. And Stevie has the evidence to prove it. 
My Favorite Murder Episode 131: Live at the Chinateatern in Stockholm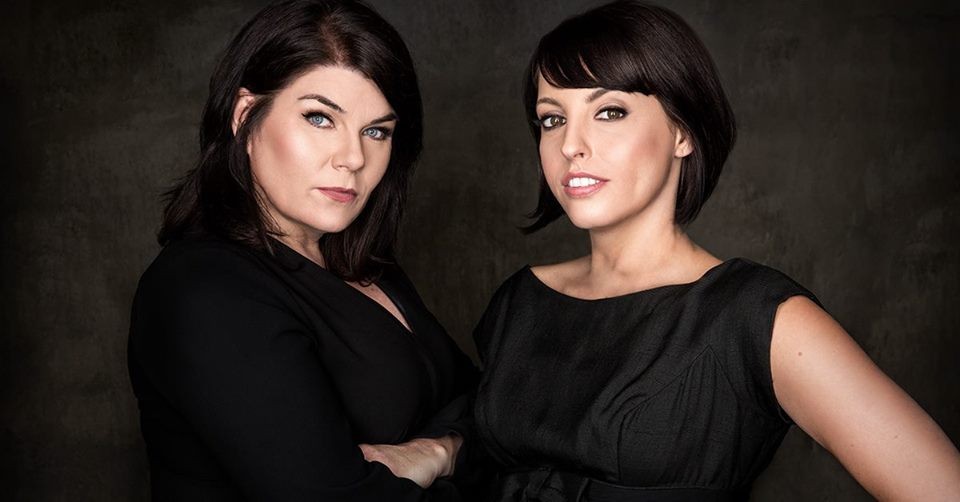 I could honestly go on forever about how much I love My Favorite Murder. Karen Kilgariff and Georgia Hardstark are the ultimate power couple that manage to bring humor to topics that are, for lack of a better term, a major bummer. One of my favorite episodes takes place at the Chinateaern in Stockholm with the true gem of the show being Karen discussing Sture Bergwall aka Thomas Quick, a man who confessed to over 30 murders and was convicted of 8 of them. But, as we find out, Thomas Quick is a lying liar that likes to lie a lot.
RELATED: MY FAVORITE MURDER Hosts Welcome 4 Podcasts to Exactly Right Media
Dreamboy Episode 2: The Boy & The Buck

There's a reason I dubbed Dreamboy one of the most essential podcasts of 2018. It's a gorgeous, moving story that I can't get enough of. Out of the handful of episodes that have been released my personal favorite is episode 2 in which our main character Dane neglects house plants, can't seem to sleep and has a strange encounter on Grindr. 
RELATED: Podcast Review: DREAMBOY
This Podcast Will Kill You Episode 14: Rabies: Don't dilute me, bro
As usual This Podcast Will Kill You stays on brand of scaring the hell out of me by discussing one of the most feared diseases of all time: rabies. Yum. Hosts and professional smart people Erin Welsh and Erin Allmann Updyke cover everything from its evolutionary history to its massive case fatality rate, from why it makes you slobber so much to how Pliny the Elder thought you should treat it (spoiler: it didn't work) whilst sipping on a foam-topped quarantini. 
The Purrrcast Episode 173: Anna Skaya (Basepaws CEO) 23 and Meow
Every episode of the most adorable podcast on the internet, The Purrrcast, is an absolute blessing. One that really stands out is episode 173 featuring Basepaws CEO Anna Skaya. We learn all about the company's origins, her cat Coco (who is a total diva), growing up with animal-obsessed parents, the eventual robot and cat-uprising, and more!
Check Out Our Podcast Reviews here!

Latest posts by Fallon Marie Gannon
(see all)