It's hard to believe that 2016 is already coming to end (finally). Many people believe this to be the worst year in quite some time, so it's no surprise that in looking back at some of this year's biggest gaming stories that we have some good news and some bad news. See you later 2016, your buffs were weak.
So what happened this year? Let's take a look at the Best of 2016 gaming stories.
CHRIS METZEN RETIRES FROM BLIZZARD ENTERTAINMENT
In a surprise post made on September 12 on the Battle.net forums, Chris Metzen announced his retirement from Blizzard Entertainment. Often the face of Blizzard as the Senior Vice President of Story and Franchise Development, Chris Metzen was responsible for bringing to life the stories behind the Warcraft, Starcraft and Diablo franchises.  At every BlizzCon since 2005, he was the man behind the best speeches and the biggest reveals.
Along with writing the scripts for Blizzard's three biggest franchises and contributing to the artistic design of those games, he also provided the voice for the orc leader Thrall in World of Warcraft. He also played a huge role in the development of the Warcraft movie with Duncan Jones.
According to the post, Metzen made it very clear that he would not be starting up another studio (which I assumed would happen). Instead, he states:
"The reason I use the word "retire" is because I'm not going to some other company or starting up new projects or anything remotely like that. It's been a long, amazing stretch of years. Now it's time to slow it down. Rest. Lay around on the couch and get fat. Well, fatter.…
Seriously though, I'll be focusing on the one thing that matters most to me in all the world—my family. They're the core of my life and the source of my deepest joy and inspiration. In addition to raising our two little ones, we recently welcomed our new baby into the family! Being home with them all, having time and space to really live…to love my wife with all my strength…that's my career now."
Here's wishing him all the best in his future endeavors.
HIDEO KOJIMA'S DEATH STRANDING
Speaking of future endeavors, another huge story that happened this year was the announcement of Hideo Kojima's new game Death Stranding at E3 earlier this year. After a long dispute with Konami, the announcement was a welcome surprise and it marked the triumphant return of a talented game designer.
If you don't know much about the conflict between Kojima and Konami, here is the gist of it. Early last year, while Kojima was working on Metal Gear Solid 5: The Phantom Pain, Konami went through some corporate and personnel changes. In the midst of all that change, there was some tension between Kojima and Konami after Kojima and other senior staff were designated as contractors with contracts coming up in December 2015. Kojima was head of the Konami owned Kojima Productions studio in Los Angeles, which Konami renamed Konami Los Angeles. Adding further insult, Kojima was restricted to emails and phone calls from Konami staff while at the same time Konami quietly removed Kojima's name from Metal Gear titles include The Phantom Pain. Konami also barred him from making an appearance at The Game Award 2015 which producer Geoff Keighley mentioned during the broadcast. It was all very messy and seemingly uncalled for, but fortunately Kojima finally left Konami last December and started up Kojima Productions once more.
THE RISE OF VIRTUAL REALITY GAMING
Even though Virtual Reality technology was introduced in 2014 with the Oculus Rift and the Google Cardboard, VR gaming didn't really gain much momentum until last year with Sony's Project Morpheus (now PlayStation VR) headset and Samsung's Gear VR headset for the Galaxy smartphones.
Last November Samsung, in a partnership with Oculus, released their Samsung Gear VR.  In March of this year the Oculus Rift, now owned by Facebook, was released. In April, HTC released their HTC VIVE VR headset. In October 2016, PlayStation VR was launched, with 26 titles available including VR Worlds, Batman Arkham VR, DRIVECLUB VR and EVE Valkyrie.
For some people Virtual Reality isn't really a viable option to meet their gaming needs, partly due to the cost of owning a VR headset and the number of games available, but we should be seeing more VR games 2017. Along with the PlayStation VR, we will hopefully be seeing more titles for the Oculus Rift, and mobile gaming options from Samsung Gear VR and the HTC Vive.
THE OVERWHELMING SUCCESS OF BLIZZARD'S OVERWATCH AND THE TRACER ANNOUNCEMENT
On May 23, 2016, Blizzard's new IP, Overwatch was released for the PC, PlayStation 4 and Xbox One. First announced at BlizzCon 2014, Overwatch was a departure from World of Warcraft, StarCraft II and Diablo III, the big three for Blizzard. With the success of the collectible card game Hearthstone and the MOBA Heroes of the Storm, Overwatch introduced a different subgenre of MOBA due to its first person shooter style.  With its lineup of diverse characters and culturally-influenced battle maps, it was no surprise that it soared in popularity amongst gamers and critics alike.
This year Overwatch has amassed a few awards including best Original Game, Best Multiplayer Game, Best Gaming Moment, PC Game of the Year, and Competitive Game of the Year at the Golden Joystick Awards. Overwatch also won Game of the Year, Best Game Direction, Best Multiplayer and eSports Game of the Year at The Game Awards 2016.
At BlizzCon 2016, Blizzard announced the Overwatch League. As described on the Overwatch website "The Overwatch League is on a mission to celebrate fans and afford them opportunities to become champions through a professional esports ecosystem that embraces passion and rewards excellence."
Last week, Overwatch made another major announcement. Blizzard had mentioned before that a major character was gay and it was revealed in the most recent Tracer Overwatch Comic that Tracer has a girlfriend. In a statement to IGN, Blizzard explains:
"Tracer is a lesbian on the LGBTQ+ spectrum. As in real life, having variety in our characters and their identities and backgrounds helps create a richer and deeper overall fictional universe. From the beginning, we've wanted the universe of Overwatch to feel welcoming and inclusive, and to reflect the diversity of our players around the world. As with any aspect of our characters' backgrounds, their sexuality is just one part of what makes our heroes who they are."
It's a beautiful thing.
NINTENDO SWITCH AND LEGEND OF ZELDA: BREATH OF THE WILD
We all knew that a new Nintendo system, known only as the NX, was in the works, but it wasn't until this October that we got our official first look at the Nintendo Switch. Set to be released in March of next year, the Nintendo Switch shows us that Nintendo ingenuity is still going strong.
The Switch Console is a tablet that, when attached to the Joy-Cons, can be made into a portable gaming device. Not only that, but the Joy-Cons can be turned to allow for 2-player games. Like the Wii U and the Wii, it's a system that sets itself apart from the PlayStation 4 and Xbox One.
When the system launches in March, among the first games to be available will be Just Dance 2017, Project Sonic 2017, Dragon Quest X, and Dragon Quest XI. Also included in the game list is Legend of Zelda: Breath of the Wild, the first Legend of Zelda console game release since 2011's Skyward Sword. This comes as big news for the title, since it was scheduled to be released last year for the Wii U but was delayed due to issues with certain gaming mechanics. Gamers have waiting patiently for this title to be released, but they will need to wait just a little bit more.
Legend of Zelda: Breath of the Wild was first showcased at E3 2016 with a game trailer and then at The Game Awards 2016 with a gameplay trailer. It is definitely a departure from previous Legend of Zelda titles because of its art style and open world gameplay.
Even though it hasn't been released yet, it has already received accolades from critics and has won a couple of awards including Best of Show, Best Console Game, Best Action/Adventure Game at the Games Critics Award and Most Anticipated Game at The Game Awards 2016.
MASS EFFECT: ANDROMEDA
Mass Effect: Andromeda was originally announced at E3 2015 and a teaser trailer that was released on N7 Day, but this year we learned more about the game through various gameplay trailers such as the one that was shown at The Games Awards 2016. It was originally scheduled to be released this year, but it was delayed to March 2017.
On N7 Day, in an effort to fully immerse players into the Mass Effect: Andromeda world, BioWare announced the Andromeda Initiative which gives subscribers "critical mission information, special training opportunities and (recruits) will be eligible for reward upon program completion."
The game will share some elements of the original trilogy like the races, skills, and planetary exploration, but based on the trailers we can expect some changes to how resources are collected and used and it looks like there will be some crafting options (like Dragon Age: Inquisition). Not only that, but we will get a new ship, the Tempest, and a new rover, the Nomad.
Like other games scheduled to be released next year, Mass Effect; Andromeda has also received some high praise based on the gameplay trailers and has collected a few awards including Most Wanted Game at the Golden Joystick Awards and Most Anticipated Game at the Global Game Awards.
THE IMPACT OF POKÉMON GO
In case you missed it, Pokémon Go happened this year. Released in July, the game was available for iOS, Android and Apple Watch devices. The game is simple: locate and capture Pokémon at various locations out in the real world and then go forth and battle other Pokémon. If you ever saw groups of people walking around your neighborhood, chances are they were looking for Pokémon or if you saw groups of people located outside of a bank or grocery store then they were probably pitched at a Gym. If you ever saw someone post #TeamMystic, #TeamValor and #TeamInstinct then they were declaring their Pokémon team.
As far as awards go, Pokémon Go won Best Mobile/Handheld Game and Best Family Game at The Game Awards 2016.
There's no denying that Pokémon Go had a huge impact on gamers everywhere this year. Even though some of those Pokémon Go groups are not as frequently found, it's a game that is fun for family and friends. Just don't go into people's yards, that's still frowned upon.
THE LAST GUARDIAN IS FINALLY RELEASED
If there was ever a test of gamer patience, then The Last Guardian would be it. In 2007 Team Ico began developing the game, and in 2009 Sony announced that it would be released in 2011. After multiple delays due to staff departures and hardware issues, many people thought the game would never see the light of day. It wasn't until E3 2015 that gamers finally saw the game trailer and at E3 2016 that people saw a completed product.
The game was finally released early this month for the PlayStation 4 where it received decent reviews from critics.
PLAYSTATION 4 PRO AND XBOX ONE S
2016 wouldn't have been complete without a console skirmish between Sony and Microsoft. This year we saw two console upgrades for the PlayStation 4 and the Xbox One.  The PlayStation 4 Pro was released on November 10th and the Xbox One S was released on October 18th. Both systems touted 4K resolution capabilities, a 500GB or 1 TB hard drive along and other hardware upgrades.  With these two new, shiny consoles gamers had some decisions to make: either keep playing their standards consoles or purchase these newer ones. At least both consoles are affordable.
VIDEO GAME MOVIES
This year we saw four movies come out based on video games: Ratchet and Clank, The Angry Birds Movie, Warcraft, and Assassin's Creed.  Unfortunately Ratchet and Clank pretty much bombed at the box office, and the reviews of the movie weren't favorable.
On May 20th, The Angry Birds Movie was released. The movie, based on the wildly popular mobile gaming app, featured a star-studded cast of actors including Jason Sudeikis, Josh Gad, Danny McBride, Maya Rudolph, Bill Hader, Peter Dinklage, Keegan-Michael Key and Kate McKinnon.  While the game itself has lost some steam, the movie did very well for itself. It did receive mixed reviews from movie goers and critics, but it did manage to gross over $340 million dollars, making it the second highest-grossing video game movie of all time.
On June 10th, the very hyped up Warcraft was released. The movie was directed by acclaimed director Duncan Jones and written by Jones and Charles Leavitt (with help from Chris Metzen) and featured some great actors including Dominic Cooper, Paula Patton, Ben Foster, Toby Kebbell, Robert Kasinsky, and Clancy Brown. Even with a very gifted director at the helm and some solid actors, the movie received very mixed reviews. The majority of fans of the Warcraft franchise and World of Warcraft loved the movie, but critics really disliked it. Personally I loved it and it brought to my attention one Travis Fimmel, who played Anduin Lothar, which then resulted in my Vikings obsession. While Warcraft bombed in the States, it did amazingly well overseas particularly in China. While a sequel is still up in the air, there is some glimmer of hope for one. Fingers crossed that there is one because I need to see what happens next.  It should be noted that with its $433 million made worldwide, Warcraft did end up being the highest grossing video adaption of all time, passing Prince of Persia: The Sands of Time.
And finally we have Assassin's Creed, which opened on December 21st. The movie, adapted from Ubisoft's Assassin's Creed, told an original story set during the Spanish Inquisition with Michael Fassbender, Marion Cotillard, Jeremy Irons, Brendan Gleeson and Brian Gleeson.  There were a lot of aspects of the Assassin's Creed story put into the movie, like the Templars and the Animus,  but according to reviews that's where the similarities end. Overall the movie, with all its hype and expectations from the fans, has seemingly failed to deliver; however, like Warcraft, it seems that fans of the Assassin's Creed franchise might like it a little more than the critics.
ANNIVERSARIES
2016 was the year for some big anniversaries. Among the games celebrating some key milestones are Diablo and Dragon Quest. At BlizzCon 2016, Diablo celebrated its 20th anniversary. During the BlizzCon opening ceremony, it was announced that the original Diablo game would be a part of a Diablo III patch called "The Darkening of Tristram". This will allow gamers to travel to old Tristram and play through all the levels from the original game. As an added bonus, the game will also have special graphic filters that will give the game more of its original look and the original music would also be included.
Along with the 20th anniversary of Diablo, Blizzard Entertainment also celebrated its 25th anniversary. As a big Blizzard fan, these two celebrations were very important to me.
And speaking of important celebrations, Dragon Quest, the popular JRPG franchise, celebrated its 30th anniversary this year. The series, which is huge in Japan and somewhat underappreciated here in the United States, had its start in Japan on the Famicon system in 1986. In 1989 Dragon Quest was released in the United States as Dragon Warrior for the Nintendo. While Final Fantasy is the big name in JRPGs, Dragon Quest came first.
As part of the celebration, a Dragon Quest 30th Anniversary Museum was opened from July 24th to September 11th.  The exhibition displayed game products and a gallery of game related artworks.
Dragon Warrior III was my first venture into JRPGs so consider me absolutely jealous that I couldn't partake in this particular celebration.
Continuing on with anniversary celebrations, The Legend of Zelda also celebrated its 30th anniversary.  First released in Japan on the Famicon system in May of 1986, it didn't reach the U.S. until the following year. The Legend of Zelda 30th Anniversary Concert album will be released in Japan early next year to commemorate this milestone.
Other notable anniversaries include:
Games
Donkey Kong (35 years)
Metroid (30 years)
Castlevania (30 years)
Sonic the hedgehog (25 years)
The Legend of Zelda: A Link to the Past (25 years)
Final Fantasy IV (25 years)
Civilization (25 years)
Quake (20 years)
Tomb Raider (20 years)
Resident Evil (20 years)
Studios
Bethesda Softworks (30 years)
Ubisoft (30 years)
Valve Corporation (20 years)
Firaxis Games (20 years)
So this is the big gaming news for 2016 and I look forward to seeing what happens in 2017. Chances are I will burn through Mass Effect: Andromeda and then proceed to play it for about 300+ hours for no other reason than to live in that world until I can get my hands on the new Dragon Quest games. #2017goals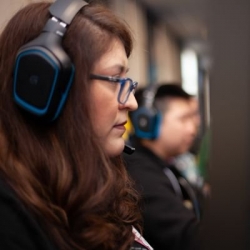 Latest posts by Renee Lopez
(see all)