Game of Thrones Season 7 is almost upon us and what better way to prepare for the Great War then by listening to the remarkable and creative covers of the Game of Thrones main theme.  
Related: New Game of Thrones Season 7 Trailer Will Blow Your Mind
The simple, melodic tune, composed by Ramin Djawadi, is iconic and memorable and beautiful and when you put it in the hands of skilled musicians with various instruments, it's amazing to hear.
In an interview with NPR a few months back, Djawadi provided some insight on how he came up with the main theme for the show. It started with a conversation he had with the creators, David Beninoff and D.B. Wells and together they talked about the show, their vision and the overall tone. As we all know, Game of Thrones is a dark, gritty world where more often than not the bad guys win and schemes and double-crosses are a way of life. Djawadi stated that during their conversations, the creators had one request: no flutes. "There was a no-flute rule! Just because, stylistically, it was something that we felt was used in the genre before, and we wanted our score to be different," Djawdi said. So the instrument they chose to showcase was the cello. "It has a big range, it can play really low and high, and it has a dark sound. Game Of Thrones is obviously a dark show, so the cello became the featured instrument."
The theme itself was created as Djawadi was driving. "The main title theme for Game of Thrones, for example, I was humming in my car after I saw the visuals. As I was driving back to the studio, I had the idea to the theme."
The choice of the cello is important because you know exactly what kind of world you're being drawn into when the first notes of the main theme sound. You can feel the desolation of The Wall, the tumultuous sea to the west, the sun-baked lands to the east and the absolute power of the south. It's all wonderful and haunting at the same time.
The following covers were chosen for their unique takes on the theme but strangely enough, even with different instrumentation, the feeling of the cold, dark world of Westeros is still prevalent.  
Related: Feast Your Eyes on New Photos From Game of Thrones Season 7
Orchestral
Artist: 2CELLOS
A stunning background, two cellos and an orchestral accompaniment and you have the makings of something haunting and gorgeous. 10/10 for the cosplay and for ramping up the cello sound to an 11.
Western
Artist: Ben Dan
Perhaps you didn't know that you needed a western cover of this theme, but you do. This cover is what would happen if Ennio Morricone decided to score another Sergio Leone western starring Jaqen H'ghar as "A Man Has No Name."  
Samba
Artist: Atila K.W.
Having listened to the Game of Thrones theme for so many years, the thought did cross my mind that it would be great if I could really dance to it. This samba version is everything that I hoped for. Tell me this doesn't make you want to dance your way to Sunspear.  
Metal
Artist: Srod Almenara
I'm pretty sure this is the version that they listen to on the Iron Islands. Those Ironmen are so metal with their Drowned God, Iron Fleet and deep Greyjoy family drama. I believe Yana (Asha) would approve of this song as she rides into battle.
Acoustic
Artist: Boyce Avenue
This beautiful cover by Boyce Avenue is calming and peaceful. It is version that you can listen to when you're building a sept for a small village or riding off to join the Brotherhood Without Banners.
Honorable Mention: Bagpipes
Artist: The Snake Charmer
I have a love of bagpipes and that love has brought me to this honorable mention. As you may have heard, George R. R. Martin once revealed that Westeros is really Great Britain and an inverted map of Ireland so it would stand to reason that this particular cover would be played far and wide.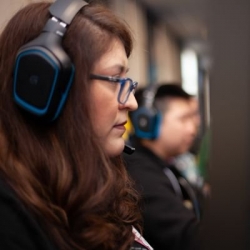 Latest posts by Renee Lopez
(see all)