Welcome to the August installment of GGA's monthly anime roundup for 2023, where we give you a detailed list of what anime is coming your way. While things might be heating up outside, the anime world is cooling off. Being the start of the summer anime lineup, July was heavy with releases, and while those shows will continue releasing into August, we won't see many new series. 
Remember that due to the Funimation/Crunchyroll merger, there is no new anime debuting on Funimation. Funimation will continue to add episodes of current shows, but the new series will air exclusively on Crunchyroll. We will miss Funimation, but we have everything you should watch as we look to the future. 
RELATED: Check out more from our Anime Roundup series!
The Seven Deadly Sins: Grudge of Edinburgh (Part 2)
The second part of the spinoff of The Seven Deadly Sins series will also be released. Fourteen years after the Kingdom of Liones defeated the Demon Clan and brought peace to the land, Prince Tristan is tormented by his inability to control two great powers: the Demon Clan power of his father, Meliodas, who served as captain of the Seven Deadly Sins as the Dragon Sin of Wrath, and the Goddess Clan power of his mother, Elizabeth. When Elizabeth's life is threatened, Tristan flees the kingdom and heads toward Edinburgh, where Deathpierce, who was once a member of a group of the kingdom's Holy Knights, the Pleiades of the Azure Sky, maintains his castle. 
The conclusion to The Seven Deadly Sins: Grudge of Edinburgh will release on August 8 on Netflix. 
Baki Hanma – Season 2 (Part 2)
It's Baki Hanma vs. Yujiro Hanma! The ultimate showdown between father and son finally comes to a head in part two of the second season of the Baki Hanma series.
The final part of the series will end with "The Father VS Son Saga," releasing on August 24, only on Netflix. 
RELATED: SDCC 2023: Adult Swim Drops Teaser for Rick and Morty: The Anime
The Dreaming Boy is a Realist
Our honorable mention for this list is The Dreaming Boy is a Realist, which started airing last month after our roundups for July were published. This is a slice-of-life rom-com revolving around two people who just can't get their feelings across, and both think their love is unrequited. 
You can watch the first three episodes of The Dreaming Boy is a Realist on HIDIVE now right here.
Well, that's all, folks. Keep an eye out for our September anime roundup so you don't miss any upcoming shows, and use August as a chance to catch up on all of July's releases. What will you be watching? Let us know in the comments!
This article was originally posted on 7/27/23.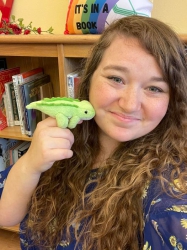 Latest posts by Lauren Darnell
(see all)