Welcome to another installment of the monthly anime roundup, where we give you a detailed list of everything coming out! June is nearly here, which signals the start of the summer anime season. June is a slow month for anime releases as spring comes to an end. But don't get too comfortable: July is full of new and exciting debuts! 
Also, while reading this, please keep in mind that due to the Funimation/Crunchyroll merger, there is no new anime debuting on Funimation. Funimation will continue to add episodes of current shows, but the new series will air exclusively on Crunchyroll. We will miss Funimation, but as we look to the future, we have everything here you should be watching. 
RELATED: 8 Anime Openings That Are Total Bops!
Spriggan – June 18
This anime is based on the manga Spriggan by Hiroshi Takashige and Ryōji Minagawa. Netflix describes the series as follows: An ancient alien civilization's relics on Earth hold dangerous powers. The ARCAM corporation's Spriggan agents must keep them out of the wrong hands. It will be on Netflix starting June 18!
Bastard!! – June 30 
Bastard!! is described as a "heavy metal, dark fantasy anime" by Netflix. It has been 400 years since the collapse of modern civilization; the chaos of swords and sorcery dominates the world.
To save the kingdom, Tia Noto Yoko, daughter of the Great Priest, has a decision to make. She must resurrect the great ancient wizard who once plotted to rule the world, sealed within her childhood friend Lucien Renren. You can catch this wild ride on Netflix starting June 30. 
Dropkick on My Devil! (Season 3) – TBA
The creators have confirmed that Season 3 of Dropkick on My Devil! will be on Crunchyroll for the 2022 summer anime season, but we don't have an official date. We know singer Halca will be singing the new season's opening theme song entitled "Are Kore Drastic" feat. Aina Suzuki.
Her fans are looking forward to listening to the new tune. Halca is the "official" theme song performer for Dropkick on My Devil! That gives you time to catch up.
Finally, if you are in Japan, you can catch a theatrical release of Kaitou Queen wa Circus ga Osuki on June 17. It celebrates the 20th anniversary of the manga's run, but there hasn't been an announcement for a Western release or an alternative way to stream the movie. 
We are mostly waiting for July to bring the flood of summer anime releases! Whether you're also waiting for July or still working through the spring season backlog, we want to hear what you're watching in the comments!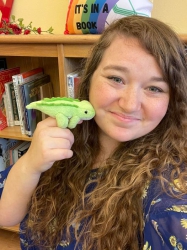 Latest posts by Lauren Darnell
(see all)