When it comes to horror movies, there are some titles that everyone knows, even those outside of the horror fandom. This includes popular franchises such as A Nightmare on Elm Street, Halloween and The Texas Chainsaw Massacre.
However, there are many amazing horror films that fly under the radar. Some folks have never heard of them and/or they're vastly underrated. Anyone who's a total "horror hound" is often looking for something that they haven't seen before. 
RELATED: Top 5 Rules for Surviving a Horror Movie
Because there are so many little-known horror movies, it's vital to shine a spotlight on them. That's exactly what you'll find here — lesser-known, underrated and completely awesome horror movies that need more recognition! Today's spotlight goes to a film from 2008 entitled Amusement.
I don't know how this gem escaped my notice until now. While Amusement isn't super deep in terms of plot, the directing by John Simpson is fantastic, the acting is mostly well done and there are some excellent scares! Without giving away spoilers, it's important to note that the clown depicted in all of the art is a bit deceiving. While there is a clown character, it's not a major plot point, it's more of a … misdirection.
About the Movie
The story for Amusement, written by Jake Wade Wall, is simple. Three girls, Lisa, Tabitha and Shelby, made fun of a boy for his weird hobbies. After they're all grown up, the boy, now a man known only as "The Laugh," finds the three young women and attempts to exact revenge. The best part of this is the way everything is set up. At times, it almost seems like an anthology before it all starts to meld together.
After reading the description, I figured Amusement would be another tired, B-level slasher film that was just like all the rest. Upon watching, it quickly became obvious that inspiration had been derived from classic horror movies such as Joyride, Grave Encounters 2 and Saw. Instead of feeling like a rip-off of these films, it was more of an homage. 
Keir O'Donnell, who plays The Laugh, gives an incredibly creepy performance in Amusement. He comes across as completely insane and out for nothing more than revenge. Katheryn Winnick (Tabitha), Laura Breckenridge (Shelby) and Jessica Lucas (Lisa) also give fantastic performances. Each woman has a unique story that fits into the overarching plot and does a great job with both individual and group scenes.
RELATED: Geek Girl Authority Crush of the Week: Lagertha
Thoughts
There's action and scares early on in the movie, which is a huge plus in my book. From there, more and more action occurs. It doesn't slow down until the credits roll. However, there are twists and turns as well as some misdirection. All of which gets an A+ from this horror fan!
Sadly, this film has no reviews on the Rotten Tomatoes Tomatometer and only a 26 percent Audience Score. It can be streamed through Amazon Prime, Google and YouTube. Additionally, it's available for purchase on DVD. 
If you decide to give this underrated horror movie a watch, sound off in the comments with your opinions! Love it? Hate it? Ambivalent? Let us know!
THE CONJURING: THE DEVIL MADE ME DO IT Gets a Terrifying New Trailer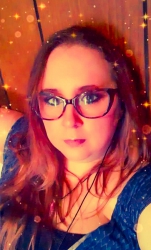 Latest posts by Becca Stalnaker
(see all)