Hello, horrorphiles! Welcome to another edition of Underrated Horror Movie of the Month. If you are new here, welcome to the shadows. Allow me to introduce you to my world of horror. On the second and fourth Friday of each month, I talk about a horror movie that I think is underrated and underloved. In this edition, I am talking about the 2012 film American Mary. Check it out, and let me know your thoughts.
About American Mary
A young medical student, Mary Mason (Katharine Isabelle,) finds herself in the middle of a world she never knew existed. It is not a world filled with elves and magic, but it is fantastical. As a student, Mary threw everything into becoming the best surgeon she could be.
However, when financial problems threaten to divert her plans, she must think on her feet. Eventually, Mary decides to become a stripper for extra cash. While "interviewing," she is asked to perform a backroom surgery.
RELATED: Underrated Horror Movie of the Month: The Others
Shortly after that first illicit surgery, a woman tracks Mary down and requests her services. This woman introduces her to the world of extreme body modifications and how much money she can earn performing them.
From the minds of the Twisted Sisters Jen and Sylvia Soska, American Mary dives into the rabbit hole of extreme body mods and what happens when life takes a turn you never expected. This film also stars Tristan Risk, David Lovgren, Antonio Cupo, Paula Lindberg and John Emmet Tracy. The Soska sisters wrote and directed.
Fun fact: Jen and Sylvia Soska appear in a movie scene as body mod clients.
American Mary has a 62 percent Tomatometer score and a 52 percent Audience rating on Rotten Tomatoes.
My Thoughts
The best description I can give for American Mary is bloody, gritty and in your face. This film does not hold back anything. Mary starts as a focused, driven student, determined to become the best. Katharine Isabelle does a fantastic job as Mary, showing the character's depth and the emotional rollercoaster she goes through.
Unfortunately, things do not go to plan, and her life is turned upside down. As she transitions into this new life, Mary experiences many emotions, and Isabelle beautifully captures each one.
Diving into the writing and editing, there is a reason the Soskas are the Twisted Sisters (aside from the name of their production company). They genuinely have twisted minds that are perfect for making horror movies. My only complaint is that I wanted to see more depth from some side characters. Of course, I realize the film is intended to focus solely on Mary. 
The sisters' directing is pitch-perfect. The way the scenes are set up takes the viewer on a path where they are participants in Mary's life. I give the directing five stars.
While a lot of gory horror is lacking in plot, American Mary is not on that list. It has the gore and blood factor and a decent storyline that's told well. Is it a perfect movie? No. However, it is one that I go back to anytime I want something disturbing that grinds the senses and makes me shudder.
I would go so far as to call this movie a female empowerment story. Mary starts with nothing and fights, claws and does whatever is needed to climb to the top. She does not let anything stop her.
RELATED: Check out our other underrated horror movies!
Final Thoughts
Overall, I give this movie four stars and recommend gore lovers add it to their watch lists. If you want to be disturbed, American Mary is the way to go.
There you have it, horror lovers; another edition of Underrated Horror Movie of the Month is in the books! Thank you for reading, and I'll see you next time.
Stay spooky!
Before you go, check out the American Mary trailer. Let me know what you think of this movie in the comments, and don't forget to let me know which movie you think I should feature next.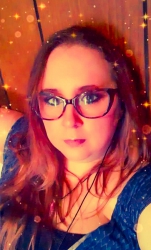 Latest posts by Becca Stalnaker
(see all)