According to Deadline, Amazon Prime is close to sealing a deal with Electronic Arts for the rights to develop a Mass Effect series!
Amazon Prime made a strong push in television and streaming this year. The Wheel of Time is the most watched series premiere of 2021. The Expanse debuts its sixth and final season next month, and The Lord of the Rings is still on the horizon for Fall 2022.
RELATED: The Wheel of Time Series Premiere Recap (S01E01): Leavetaking
Of course, adapting the award-winning sci-fi franchise into film and TV is nothing new. Funimation produced an anime prequel for Mass Effect 3 (Mass Effect: Paragon Lost) in 2012. Warner Bros. purchased the film rights way back in 2010, but the film never got off the ground.
Considering that the most recent update about the film considered the possibility of a TV series instead, Amazon Prime's interest seems natural.
One thing is for sure: we all are eager for the next Mass Effect game after last year's teaser! In fact, it's possible that the series could act as a prequel for the upcoming game. If the next game is indeed intended to connect Shepard's saga to the Andromeda Galaxy, then there is plenty of time during the 634-year journey through dark space to tell engaging stories back home in the Milky Way.
What do you think? Are you excited about the possibility of Mass Effect on a streaming service? Should Amazon Prime's story follow Commander Shepard, Pathfinder Ryder, another fan-favorite, or a brand-new character entirely? Geek Girl Authority will jump through the nearest relay for all the latest news on video games, streaming, and more!
The Game Awards 2020: MASS EFFECT Will Continue in New Trailer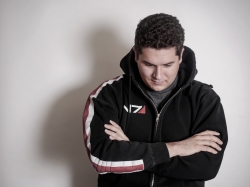 Latest posts by Tyler Boyce
(see all)