The Hollywood Reporter revealed today that Star Wars actor Temuera Morrison will appear in Season 2 of The Mandalorian as the infamous Boba Fett.
Morrison first appeared on Star Wars Episode II: Attack of the Clones as Jango Fett, the bounty hunter hired by the Kaminoans to serve as the base model for their cloning operations. In the movie, Jango requests to have one of the clones unaltered so he could raise him as his son, Boba Fett.
In the Star Wars: The Clone Wars animated series, Boba Fett, now fatherless, makes his way through the universe, doing small jobs and heists. At a young age, Boba Fett starts to hone his skills, which ultimately leads him to become one of the most feared bounty hunters in Star Wars canon.
RELATED: THE MANDALORIAN Adds Michael Biehn and Brings Back Bill Burr for Season Two
The Boba Fett character's first appearance was in Star Wars: The Empire Strikes Back when he helps Darth Vader track down Han Solo and Princess Leia Organa on Bespin. He supposedly dies in Star Wars: Return of Jedi when he falls into a sarlacc pit towards the beginning of the movie.
According to the THR report, Boba Fett will play a small role in The Mandalorian. There was already speculation about his appearance in Season 1, when we see the feet of a mysterious bounty hunter approach the body of Ming-Na Wen's character Fennec Shand. Of course, chronologically, Boba Fett should still be dead by this time, but in Star Wars, no one's ever really gone.
The Mandalorian Season 2 is set to premier in October on Disney+. Along with Temuera Morrison's casting, Michael Biehn will also make appearance. There is also a rumor that Rosario Dawson will appear as the former Jedi, Ahsoka Tano, but that has yet to be confirmed by Disney or showrunner Jon Favreau. In addition to this casting news, Season 3 is  reportedly in the works. 
What do you think about the return of Boba Fett? Let us know in the comments below or on social media!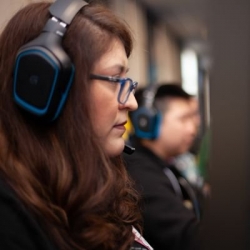 Latest posts by Renee Lopez
(see all)