Fans of horror often deal with difficulty finding a movie that scares them. Hope is on the horizon. Disturbing, creepy, terrifying, grisly. These words accurately describe the new trailer for the upcoming A24 film Men.
The story follows a young woman, Harper (Jessie Buckley). Following a personal tragedy, Harper heads to the English countryside. She hopes that this will be a place of healing and rejuvenation. In what A24 calls a feverish, shape-shifting new horror movie, the heroine finds a fully-formed nightmare rather than the peace she wanted.
Someone or something begins stalking Harper from the nearby woods. Terrified, she finds that this nightmare is full of her darkest memories and fears. As her dread turns to something much worse, can Harper survive?
RELATED: Blumhouse and Prime Video Acquire Nikyatu Jusu's Nanny
Men is the latest creation from Alex Garland, the visionary filmmaker responsible for Annihilation, Ex Machina and the twisted television series Devs. Garland both wrote and directed the film.
In addition to Buckley, the film also stars Rory Kinnear and Paapa Essiedu.
In a cheeky tweet, A24 posted the trailer with the caption "Yes, all #MEN." This message potentially gives as much insight into the movie as the trailer itself. From all appearances, Harper is the only woman in the small town where she is staying. Moreover, Rory Kinnear plays ALL the men that she interacts with – and there are many. Just what is going on here?
Speaking of the trailer, it has an eerie vibe that many modern horror movies lack. It invokes terror from the viewer and creates an instantaneous reaction.
Are you excited to see Men? Check out the disturbing new trailer below then let us know what you think in the comments!
Men drops into theaters on May 20th.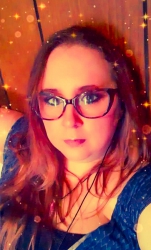 Latest posts by Becca Stalnaker
(see all)