The horror film genre is filled with heroines: some cliche, some terrible and some downright ridiculous. Then there are those that are completely amazing badasses! The ones who are ready to face the killer head-on, the ones prepared to protect their friends and loved ones, and the ones facing death until the very end. To celebrate all of these ladies, here is a list of seven of my favorite fantastic horror heroines, plus a few honorable mentions!

RELATED: Celebrate International Women's Day with us!
Sidney Prescott – Scream
Sidney Prescott is the primary character in all of the Scream movies thus far. The actress Neve Campbell has confirmed that Sidney will be in the fifth movie, but it is unclear whether she will be the primary heroine. In Scream one through four, Sidney is the epitome of what a horror heroine should be, in my humble opinion. She always fights back; she never cowers. No matter what happens, she keeps going. Throughout the films, Sidney continues to lose the people that she loves to various killers out to take her down. At the same time, the killer is doing everything in their power to kill her. Still, she fights. She provides an excellent lesson for life, never gives up, no matter how bad things may be.
Mari Collingwood – Last House on The Left
The story of Last House on The Left covers an incredibly sensitive subject but presents a superb horror heroine. Marci (Sandra Peabody/Sara Paxton) is assaulted and thinks she is going to die. She could have accepted that fate and given up. Allowed the seemingly inevitable. Instead, she decided to do everything she could to survive. She got away and in the end, the last house on the left is the last place her assaulters ever see.
Elissa Cassidy – House at The End of The Street
When Elissa (Jennifer Lawrence) and her mom move into the House at The End of The Street, they think they have found the perfect new home. They have a nice house, a quiet, respectful neighbor and all seems well. Unfortunately, that peace doesn't last and when everything goes crazy, Elissa shows strength and character. Through all of the terror, she manages to survive and help others.
Max Cartwright – Final Girls
After Max's (Taissa Farmiga) mom dies tragically, her life turns upside down in Final Girls. Right as she is settling into her new normal, she gets pulled into a literal horror movie that her struggling actress mother had starred in. Faced with seeing her mother again, she not only has to come to terms with her loss, but she also has to escape a killer, save her friends, and accept some difficult facts. Through it all, she remains strong and fights to survive her own doom as a horror heroine.
Ellen Ripley – Alien
Alien is considered a classic in the horror/sci-fi world and Ellen Ripley (Sigourney Weaver) is by far the reason. As the aliens begin taking over and the people around start dying, Ripley has to overcome her own fear to fight against the aliens. Trapped in space, it seems like every human on the ship will inevitably die, but Ripley isn't willing to go down without a fight. Not only does she do what none of her male counterparts could, but she also survives multiple encounters with the aliens now known as Xenomorphs.
Olivia Barron and Markie Cameron – Truth or Dare
Truth or Dare is about a trickster demon who is obsessed with forcing humans to play truth or dare in the most extreme manner possible until they die. Olivia (Lucy Hale) and Markie (Violett Beane) are best friends who are willing to do anything to save each other. When it comes down to it, they find a way for them both to survive. Even though all of their other friends are gone, they will always fight for each other, no matter what. 
Honorable Mentions
Kim Hammond/Donna Kepple – Prom Night
There are two different versions of Prom Night. The first stars scream queen Jamie Lee Curtis, the second stars Brittany Snow. Both versions show the main character going through hell on her prom night but surviving despite the odds.
The Ladies of Black Christmas 
There are far too many amazing individual characters to list between the three different versions of Black Christmas. All of the versions show women stepping up and protecting each other. The 2019 version especially is an ode to feminist power.
RELATED: Our Favorite Fantasy Book Heroines
Who is your favorite horror heroine? Let us know in the comments!
This article was originally published on 3/8/21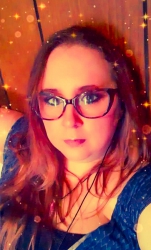 Latest posts by Becca Stalnaker
(see all)