With the recent explosion over at Lucasfilm, directing a Star Wars film seems to be less and less attractive. With directors being pushed aside or fired all together, the production company is off to a rough start. However, that's all I believe it is – a rough start. Once we pass the material that is tied to beloved original films, we may be able to enter some very different territory. Maybe some that can be much more experimental than the current line up. 
With Star Wars being one of the biggest franchises in the world, it's a daunting task to take up the mantle. But with their track records, I think these directors would take on the task and crush it. While there are so many talented directors working right now, here are just a few directors I'd like to see take on the galaxy far, far away.
1 – Edgar Wright
This is, unfortunately, a long shot. Since his relationship with the Mouse House has soured, we may never see this. However, his snappy edits and comedic visuals are something I'd love to see explored in the Star Wars universe. I may be biased because he's one of my favorite directors but there's a reason for that. He's able to bring humor in the smallest things, some things you still miss after repeat viewings. His style is fun and upbeat, even when he's exploring dark elements like a zombie apocalypse or even just the apocalypse itself! I'd love to see him bring a unique humor to the universe we already love.
2 – Patty Jenkins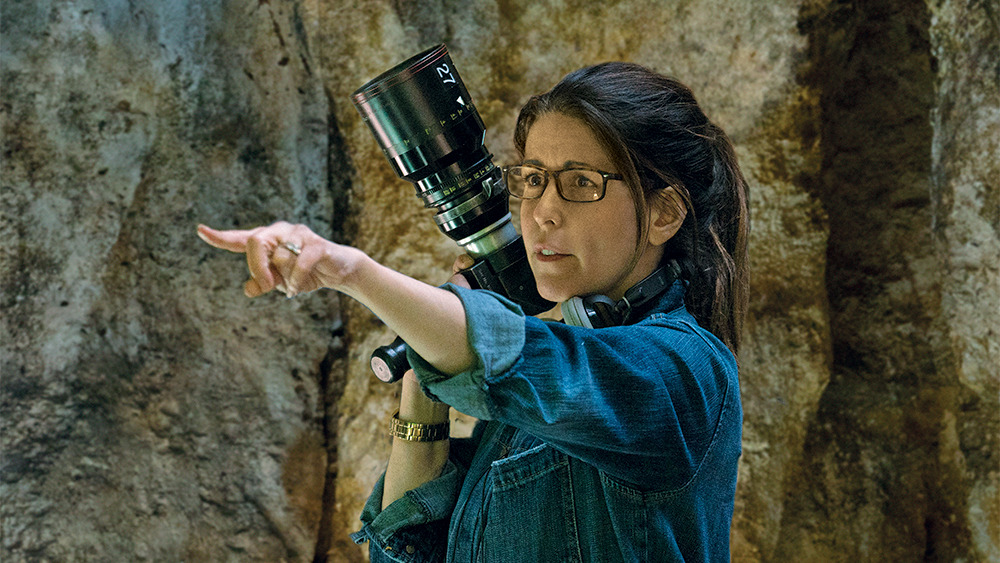 The woman on fire! Hot off the press of the biggest superhero film domestically, Patty Jenkins has got people talking again. The director brought the fiercely powerful film Monster to us before taking a long break to directing television. Now that she's back, we need her to pop on over to Lucasfilm. She was able to take other worldly elements of Wonder Woman and humanize them in a way that it was entirely believable. She got amazing performances out of her stars that helped bring the film to massive success. Jenkins was also able to bring shots to film that I've still been thinking about since June – it's that powerful. Her care of the story and imagery is something we need for Star Wars.
RELATED: 5 Things We Want to See in STAR WARS: THE LAST JEDI
3 – Ava DuVernay
One of the most sought after directors working right now, this powerhouse already has ties to Star Wars. Snagging up Best Director awards left and right, this is the woman to watch. So how does she have a tie to Star Wars? Well, besides her working with it's parent company, Disney, on her next film, JJ Abrams asked for her advice for The Force Awakens. We have at least one confirmed suggestion she made – the very close up shots of Rey and Kylo during their duel on Starkiller Base, bringing us right into their world. She has a deft hand at bringing her vision to life – whether it's from the actors or the stories she tells with the lens itself. She needs to bring her passion to the galaxy.
4 – Kathryn Bigelow
Kathryn Bigelow has proved herself time and time again. She's the only female to ever win a Best Director at the Academy Awards, so needless to say her work is phenomenal. Lately, she's focused on human stories among war, such as The Hurt Locker and Zero Dark Thirty. Her latest film, Detroit, focuses on the riots of Detroit in the 1960s. So why do I want to see Bigelow? I want to see what Rogue One could have been. Before release, we kept hearing "boots on the ground" to describe the film. And I believe it was initially much darker than we got. But I think Bigelow is the perfect person to make that a reality. Action, suspense, thrills, war – with her touch, I'd love it. How she would fair in a space-setting would be questionable but I still think she'd kill it.
RELATED: JJ Returns! JJ Abrams to Direct and Write STAR WARS: EPISODE IX
5 – Steven Spielberg
Arguably the greatest director of the last century (if not all time), it's a no brainer. Spielberg has connections to the films, of course. Even being rumored to ghost-direct Return of the Jedi. He was also credited as Assistant Director for his work during Revenge of the Sith for an unknown amount contributed to the duel on Mustafar. Spielberg and George Lucas have been long friends and he's even mentored the current President of Lucasfilm, Kathleen Kennedy. He's inspired returning director JJ Abrams and so many others. Just look at his filmography and you know you're in for a fantastic film. Do I really need to explain? He should just direct one already!
And that's our list! Do you agree or disagree? Who would you like to see direct a Star Wars film? Let us know! Be sure to come back to Geek Girl Authority for more Star Wars fun.
Latest posts by Erin Lynch
(see all)