Who wants to think about work on a long weekend away from work?  I do.  There's nothing I want more than as much time as I wish in front of the TV binging hilarious shows.  Here are 5 workplace comedies worth binging this weekend, in no particular order. 
THE OFFICE (British AND American)
I don't take sides on which Office is better.  They're both brilliant.  You may have to choose, as there's a lot of content to get through.  But, picking one is not to say you'll never binge the other.  Personally I saw the British Office on a binge when it became available in the U.S.  I still pop it in and watch it every once in awhile.  It's so brilliant, and hopefully far worse than your worst days at work.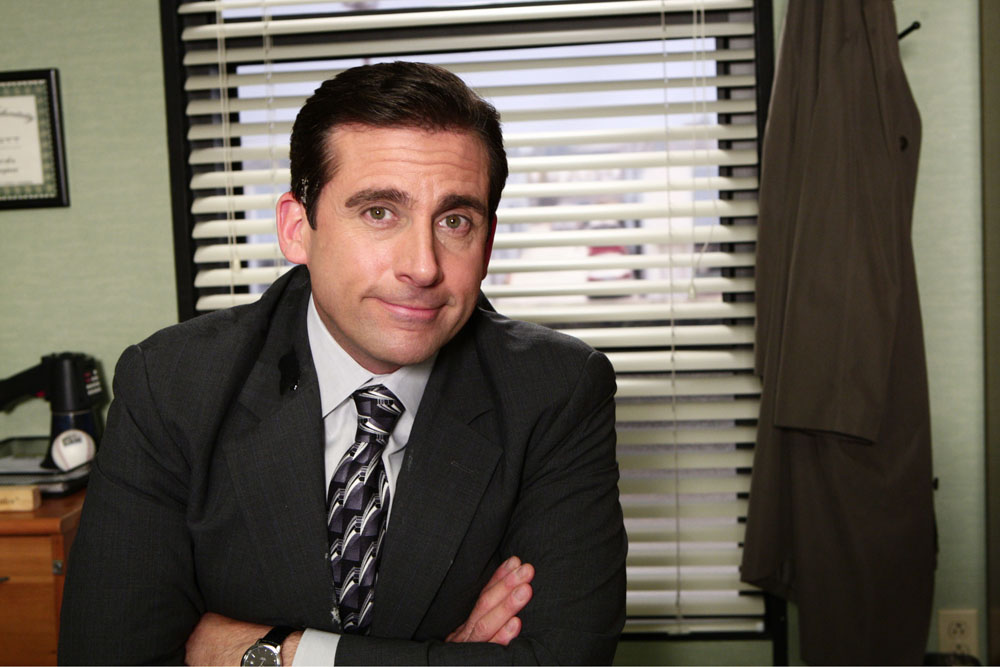 As for the American Office, I'm binging it RIGHT NOW.  No joke.  I just started rewatching the whole series.  And, having seen and enjoyed it while it was on the air, I have to say binging it is so very satisfying.  Steve Carell is far more likable than Ricky Gervais, and just so ridiculously awkward.  It's a beautiful thing.  It's true that the first season is bumpy, but once this remake gets it's legs, it stands all on it's own as one of the greatest comedy series of all time. 
WORKAHOLICS
If you haven't seen it, you need to see Workaholics.  It is so funny. 3 borderline delusional buddies with low-level corporate jobs get themselves into a multitude of ridiculous situations, have extremely strong opinions, and continually embarrass themselves.  It's a laugh out loud show from Comedy Central. Watch it. Watch it all. 
RELATED:  5 Binge-worthy Series to Fill Your Show Hole
THE IT CROWD
Chris O'Dowd has come into the spotlight since his work on this hilarious BBC show about humanizing the IT department. Katherine Parkinson now stars on Humans, which, though not a workplace comedy or a comedy at all, you should watch. The IT Crowd is a biting comedy about two IT guys stuck in the sub-basement of a corporation, and their boss who knows nothing about what they do.  It's so fun, and if you like Chris O'Dowd, this is your show.
GETTING ON
Based on the BBC series by the same name (sadly I haven't yet seen the original series).  This is another HBO show, and it gets very little attention.  It deserves much more.  Niecy Nash, Laurie Metcalf and Alex Borstein are painfully funny and do an incredible job at pulling all of the heart strings in this dark comedy about run down nurses and doctors in an extended care wing of a southern California hospital.  This show is quiet and cutting and dramatic and sad and wonderful.  I love it.  
VEEP
I can't say enough about this show, and a surprisingly large amount of people I talk to still haven't seen it. It's on a lot of people's 'list' of things to watch, but doesn't seem to rise to the top. Well, scratch off your other TV priorities, people. This show is stellar. It is brilliantly written and Julia Louis-Dreyfus is spectacular, as her collection of Emmys for the show might support. An all-star cast including Tony Hale, Matt Walsh and Anna Chlumsky drop funny all over the small screen. Truly brilliant, and increasingly topical.
Latest posts by Jenny Flack
(see all)