Perhaps the thought of enjoying an Arby's roast beef sandwich with Horsey Sauce hasn't crossed your mind in some time, but you have no doubt seen the Twitter and Facebook feeds from the Arby's marketing team. They have managed to tap into the vein of gamers and geeks alike with some of their skillful advertisements paying homage to video and tabletop games, fan-favorite books and characters and pop culture movies.
Whoever is working the social media for Arby's needs all the raises. Also, whoever the mastercrafter is who does the cardboard figures and structures. Geniuses.
I've thoroughly enjoyed seeing some of these advertisements because there is nothing more ego-boosting or satisfying than seeing a reference and getting it.
Below are  some of the times that Arby's has outdone themselves with their advertisements. I couldn't list them all, so I know I've missed some good ones. If you haven't seen any of them, I suggest following them on Twitter. You need more geek things in your life.
1) Mass Effect: Andromeda Release 
Anything we can't outrun will have a tough time finding us pic.twitter.com/0YwZKpBnMS

— Arby's (@Arbys) March 21, 2017
2) NieR: Automata
9929 years in the future… pic.twitter.com/i57Qq1H6Gf

— Arby's (@Arbys) March 7, 2017
3) Legend of Zelda: Breath of the Wild Release
Time to conquer the legend pic.twitter.com/FQJ9viuEDb

— Arby's (@Arbys) March 3, 2017
4) Horizon: Zero Dawn Release
Where the trail leads, I will go pic.twitter.com/1QADZmn7Ly

— Arby's (@Arbys) February 28, 2017
5) Munchkin
.@SJGames We had a similar expansion pack in mind. Trade ya'. pic.twitter.com/E6Y5CbkK9E

— Arby's (@Arbys) January 18, 2017
6) Coraline 
You know, you could stay forever, if you want to pic.twitter.com/0T0tz5vqyk

— Arby's (@Arbys) February 7, 2017
7) Severus Snape's Birthday
Thank you for being our light in the darkness pic.twitter.com/XktD0gDzDl

— Arby's (@Arbys) January 9, 2017
8) Sherlock
The game is on pic.twitter.com/aA0RGqXRVW

— Arby's (@Arbys) January 1, 2017
9) Assassin's Creed Movie
Nothing is true; everything is permitted pic.twitter.com/GF8Yl0jeJO

— Arby's (@Arbys) December 21, 2016
10) Westworld
These violent delights have violent ends pic.twitter.com/C9yDEZfd1Q

— Arby's (@Arbys) December 5, 2016
11) Dishonored 2 Release 
Time to put the mask back on. #Dishonored2 pic.twitter.com/HewoYXZW0W

— Arby's (@Arbys) November 11, 2016
12) The Hobbit/Hobbit Day
No admittance except on party business pic.twitter.com/sEWPu6c1Rh

— Arby's (@Arbys) September 22, 2016
13) The Fifth Element
Why isn't this working?https://t.co/ZjXqWFDhwX

— Arby's (@Arbys) July 16, 2016
14) Overwatch Release
Looks like the cavalry's here pic.twitter.com/FfG1I8FE4c

— Arby's (@Arbys) May 24, 2016
15) Firefly
You can't take these fries from me pic.twitter.com/EBCzjoyUjh

— Arby's (@Arbys) April 18, 2016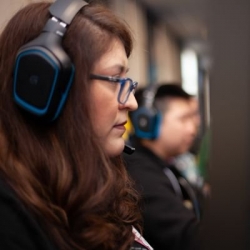 Latest posts by Renee Lopez
(see all)