As it was reported yesterday by Eurogamer, Nintendo is supposedly working on production of the SNES Classic Edition. Since we don't have any formal confirmation of that rumor just yet, we're all having fun choosing 30 games we would love to see on the system. Creating a list like this is obligatory.
The list below is a combination of wishful thinking and absolute must-haves. I also had to wade through the plethora of Movie-to-Game titles that the SNES had, so you won't see Cool World, True Lies, Batman Returns, Last Action Hero, Cutthroat Island, Demolition Man, or Home Alone 2: Lost in New York, etc. (sorry).
My love lies in RPGs, so it was very difficult to limit myself to a handful of games. I know that the chances of having some of the SNES Final Fantasy games on the SNES Mini are slim, but I still have a few on there because I'm a dreamer and I believe in miracles.
Role-Playing Games
I did promise that I wouldn't make this the "Top 30 RPGs That Absolutely Must Be On the SNES Mini" List, but choosing the best of the best was difficult. I had to forgo putting my beloved Final Fantasy II(IV) on this list, and I hope Kain and Cecil forgive me.
Final Fantasy III (VI)
Chrono Trigger
Secret of Mana
Super Mario RPG
Illusion of Gaia
Racing
I opted not to have any traditional sports games on this list, so goodbye NBA Jam, all the Bases Loaded games, and all the Madden and Tecmo games. All the "sports" I need is in the racing games.
Super Mario Kart
Rock n' Roll Racing
F-Zero
Puzzle
There were also some great puzzle games that were available for the SNES.
Tetris Attack
Super Bomberman
The Lost Vikings
 Action/Adventure/Platformer
The majority of the games for my list are action/adventure/platformer games. Some of the best platformers came out during SNES era. Of course, with all the Mario games that came out on the SNES, picking a small sampling was a challenge.
Legend of Zelda: A Link to the Past
Super Mario World
Super Mario World 2: Yoshi's Island
Mega Man X 
Donkey Kong Country
Super Metroid
Super Castlevania IV
Kirby Super Star
Disney's Aladdin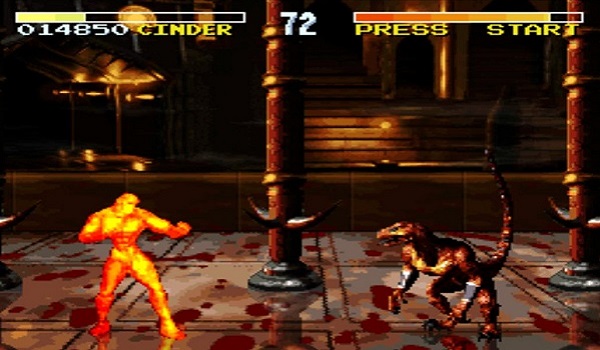 Simulation
Yes, I know SimCity isn't on this list, but I did add Harvest Moon. Why build a city when you can build a farm?
ActRaiser
Pilotwings
Harvest Moon
Fighting
I know there were quite a few fighting games that were released for the SNES like Super Punch-Out and Mortal Kombat, but sometimes you have to make the hard choices.
Street Fighter II Turbo
Killer Instinct
Brawler
Along with the fighting games, there were some good brawlers as well.
Teenage Mutant Ninja Turtles: Turtles in Time
Final Fight
Shooter
Last, but not least, we have some straight shooters rounding out this Top 30 list.
Star Fox
Super Star Wars
Contra III: The Alien Wars
What do you think about the list above? What you would like to see on the SNES Mini? Let's talk about it.
Video Games Editor and Senior Contributor
at
Geek Girl Authority
As a Senior Contributor for GGA, I'm able to write about the things I love the most: geek culture and video games. I've been gaming since the 1980's and to see the evolution of games has been amazing and inspiring. What a time to be a gamer!
Latest posts by Renee Lopez (see all)