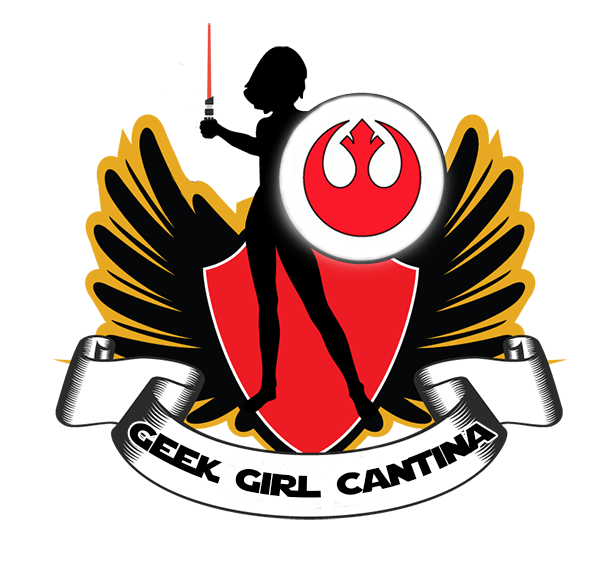 Here at Geek Girl Cantina we'll be wrapping up the week in Star Wars news. We have news from all over the galaxy today so get your ship ready and let's get into it.
Woody Harrelson In Talks For Han Solo Movie
Potential casting news here! According to Variety, Harrelson is in early talks to be Han Solo's mentor in the upcoming Han Solo film. Filming begins in February so hopefully the talks aren't TOO early! You can see our coverage of it here. There's not much else going on here in terms of how the mentor role will fit in, how big the role will be but hey! Casting news is always fun news. What do you think about Harrelson potentially joining the Star Wars universe?
Tom Hardy Cameo in Episode 8?
Keeping on the Hollywood side of things, there's been rumors swirling that Tom Hardy will have a cameo in Episode 8. The Hollywood Reporter questioned Hardy on the rumors while interviewing him about his latest career moves.
THR: Rumor has it you're going to be a Stormtrooper in the next Star Wars movie. True?
I don't know if I can even say that. Where did you hear that?
THR: The internet.
Ah, the internet is a glorious web of deceit and misinformation, isn't it? (Laughs.)
THR: So that's misinformation?
It could be, couldn't it?
He's not denying it, therefore it's true! Just kidding, but it's nice that Hardy gets to play around and be coy like the rest of the Star Wars family, even if it turns out he won't be in it. (He'll probably be in it).
Rogue One Cameos!
And keeping the ball rolling, Rogue One director Gareth Edwards' cameo has been revealed! Spoilers for Rogue One incoming!! Please avert thine eyes if you haven't seen it yet. Eagle eye Twitter user Leonardo Valdivia found Edwards in a small role. He's the Rebel who releases the Tantive IV from General Raddus' ship, saving most of the crew and especially one special princess. It's brief, important and great!
@StarWarsJunk is the rebel that disengage the tantive IV pic.twitter.com/1CsiyYXwUW

— Leonardo Valdivia (@Leono_92) January 5, 2017
And additionally, Rian Johnson, director of Episode 8, and his assistant also made cameos in Rogue One! They're the ones manning the Death Star's weapon, in a shot reminiscent of the original in Episode 4. See StarWarsNewsNet's pictures of them and their coverage. What a great find!
Rogue One Deleted, Behind the Scenes and Still Pictures
/Film shared a TON of pictures from Rogue One including some things that didn't make the cut, production photos and behind the scenes. There are a lot so I would definitely recommend going to their page to check them all out but we'll share a few here.
Poster vibes anyone? These are fantastic shots and I can't wait to see more behind the scenes footage when Rogue One comes out!
Gareth Edwards Talks Rogue One
Yes, Rogue One is still the biggest news. And while it's a great movie and great addition to the Star Wars universe, one of the biggest things to come from it were all the changes the film went under. In an interview with Empire, Gareth talked extensively about the changes Rogue One went though, including the opening crawl and the footage in marketing. We'll just be pulling a few quotes so do check out the full interview.
Honestly, I don't know what they're planning for the rest of the films, but I feel like if [I was] offered anything else, even the sagas, I would have been like, "no, I want to do Rogue One," because that's connected to the film that started me off wanting to do filmmaking, wanting to do everything.
The first screenplay that Gary Whitta wrote had a crawl in it – and you learn doing that that 'a long time ago in a galaxy far, far away' has four dots in it, not three. You get extra marks for that. And then at some point, probably like six months before we were filming, we were in a meeting, and they talked about not having an opening crawl, because these are standalone films, not part of the sagas. And if I'm honest, there was an initial kind of like, "whaaaa? I want the crawl!" The opening sequence is kind of the crawl of our movie. It's like the setup. And our film is also born out of a crawl – the reason we exist is because of a previous crawl, so it feels like this infinite loop that will never end. It's a small thing to give up to get to do Star Wars.
I'm jealous of moments like in Empire Strikes Back where you see the back of [Vader's] head and you just go, "oh my God, that is so cool," and wanted to try and find something like that in our film. [The bacta tank scene] was actually a Chris Cunningham-inspired thing of the idea of being in milk [like in the Bjork music video] All Is Full Of Love. He's really a burns victim, and it's not going to be fun for him when he's not in the suit – he's going to be uncomfortable. I love the idea of showing that he's vulnerable as well. Vader's very, very bad, and so you try and just glimpse something of him that gives him some humanity, or it makes you empathise with him. Just seeing those scars and realising that he's, you know, an amputee, and just reminding you of that before he does all his stuff, it makes you torn, I think. He's just such a rich character, in so many ways.
We were at Pinewood, and Peter Jackson was in town. And we were like, "oh we should get Peter along, we should try and get him to come." I was there, about to shoot that scene, and I thought, "ahh, you know what, screw it", and I just wrote an email saying, 'Peter, about to film Darth Vader if you want to come, it's happening now', and he's like, 'I'll be there in half an hour!' And then he perfectly timed it, he walked in literally for that shot where it goes from darkness to the lightsaber turning on. Whatever I do in my career, whatever happens next, it's gonna be hard to top the honour of getting to direct that scene.
There was a bit of a process to refining the third act in terms of the specific shots and moments, and so certain things just fell away. But then what happens is marketing love those shots, and go, "oh, we've got to use that." And you say, "well, it's not in the movie". And they say, "it's okay, it's what marketing does, we just use the best of whatever you've done". And so there's lots of little things, but towards the end you go, "I know that's not in the film, but the spirit of it's in the film"
What do you think of Edwards' comments? Do you agree with his choices? How cool was it that Peter Jackson got to see the Vader scene being filmed? Let us know!
Star Wars Rebels Brings Back Obi-Wan!
Star Wars Rebels has been on a holiday break but they gave fans a sneak peak in the latest half of the season with a trailer and it's a doozy! In addition to the action-adventure the series is known for, the trailer gives off darker vibes. Thrawn is onto a Rebel spying on him, Mon Mothma is beginning to form the Rebellion we know today, Sabine returns to Mandalore with the dark saber and gets training from Kanan, Saw Gerrera runs into the Rebellion, and the big reveal – Obi-wan vs Darth Maul, again.
Personally, I can't get into Rebels. I've really tried because fans have talked about how great it is but I have major problems with it. It's good to know they appreciate fans with all the fanservice as well as making their own story. You can see our full coverage of it here.
Adam Driver Talks Kylo Ren in Episode 8
On his press junket for Silence, Adam Driver has been asked about Star Wars. Because of course. In a half hour interview with Larry King, Driver spoke about his HBO show Girls, Silence and Kylo along with many other things. He spoke about what it was like getting involved and King asked about the future of Kylo.
LK: What's one aspect about Kylo Ren you're excited for fans to see in the next film?
Driver: I think, maybe this is such a general answer but you know, humanity. Even though it's very much a blockbuster movie, there was no taking that for granted and that we were forced to be general. There was a lot of plot points that we knew were operating in the first one that we get to explain more in the second one to make both of them make sense. But they do kind of feel socially active to me, and George Lucas originally — a lot of Star Wars was in response to Vietnam and a lot of what I remember talking about with JJ and Rian was this idea of terrorism, and two sides being morally justified to behave however they wanted to to get whatever they thought was absolutely correct.
And being a Star Wars actor means you get to tease fans while also answering in a correct yet deceiving way. So when he was asked if he would survive Episode 8, (as though he was going to answer that LARRY), he had the following to say.
Driver: Depends on what your idea of living is…
Oi. Not fair, Adam! Be sure to watch the full interview here on Hulu.
ILM Really Is Magic
ABC's Nightline went to ILM to see how they recreated Tarkin and SPOILERS Princess Leia. At only 6 minutes long, it's definitely worth your time. The work ILM put into the recreation is astounding and even though it gives Uncanny Valley vibes, it's still some of the best work to date. And happily, they spoke to John Knoll, who if you remember pitched the idea of Rogue One in the first place! Along with being a staple in Star Wars visuals since the prequels. Check it out!

Leia's Role in Episode 9 In Question
With the sudden death of Carrie Fisher, Lucasfilm very obviously has to rework their story involving Leia's role. Filming for Episode 8 wrapped in July but what about Episode 9? The Hollywood Reporter has reported that the "Star Wars braintrust" set a meeting to address the issue. THR speculates (as we all are) of what options they can explore regarding her role. Whether it's CGI like they've just used in Rogue One, a road map as one called it. Michael Fink, an Oscar winning VFX supervisor and teacher (and not in association with Lucasfilm), weighed in on the issue of using CGI.
I have no doubt, given some of the recent work I've seen, there are filmmakers who will be willing to take up the challenge. So far, we have seen moments of success but not full performances. Should we create additional roles for Princess Leia? I don't think so.
The option of writing out and reshooting scenes is also on the table. But again, this is all speculation. We don't know what role she currently had in Episode 9. Though "insiders" told THR that two were planned for Episode 8 and Episode 9. A Leia reunion with Luke and a confrontation with her son, Kylo Ren. Are both of these in 8 or was one planned for 9? It's unclear. But we do know that Lucasfilm has the difficult decision on what to do with Leia.
Make Leia An Official Disney Princess! Or Not?
Fan have created a petition asking Disney to make Princess Leia part of the official Disney Princess lineup. In the grieving of Fisher's loss, these fans believe that including her gives their girls a strong role model and would be a nice way of remembering Fisher. On the flip side, the official Disney Princesses are a merchandising machine and Leia can continue to be a role model without being in the lineup. What do you think? You can check out our full coverage of it here.
Wishful Drinking
In your weekly funny, we're remembering Carrie Fisher for the brilliant performer she was. HBO re-aired her special, Wishful Drinking last week so here's a clip of her talking about Star Wars in this week's funny.
And that's it for this week. Be sure to check in next week for even more Star Wars!
Cat mom, panda enthusiast, and Batman lover living in a galaxy far, far away...
Latest posts by Erin Lynch (see all)