Today Bungie and Activision unveiled Destiny 2 to the masses during a global event in Los Angeles.  The game is set to release on September 8, but in a surprise announcement, it was revealed that Destiny 2 will be available on the PC through Blizzard's Battle.net/Blizzard App service.
Related: Bungie and Activision Unveil Destiny 2 Details During Global Event
This will be the first time that Blizzard will be hosting a 3rd-party game. "We're big fans of Destiny here at Blizzard, and we're honored to be able to help the talented folks at Bungie and Activision bring their much-anticipated sequel to a new platform," Blizzard said in a news post on their website, "Being on Battle.net will allow Destiny 2 to plug in to our existing global network, freeing up the developers at Bungie to focus their energy and resources on making the best and most fun game they possibly can."
The main question is why Blizzard is hosting Destiny 2 and the answer is pretty simple. In order to get Destiny 2 out on PC, they would have needed a network client like Battle.net or Origin. Since this is Bungie's first Destiny PC game, they would have to create their own network client (which takes time) but Blizzard has an established system that they have had for years and they offered their services. It's a classy move.
At the global event, Blizzard President Mike Morhaime added further, "We thought it would be a great opportunity to bring the Destiny community and the Blizzard community together."
Having the game on Battle.net creates a lot of possibilities for players. They will be able to use their Blizzard Balance to purchase Destiny 2, and they will be able to chat in-game with players who are in any of Blizzard's games. Players can also add friends, create parties, and will be able to see if their friends are in Destiny 2.
As far as customer service is concerned, Bungie will be handling game issues while Blizzard will handles Battle.net issues.
There has been no release date confirmed for the PC version of the game. There was some speculation that it would be released at the same time as the console version, but it doesn't look like that's going to happen.
If you are wondering if Blizzard will be opening up their Battle.net services to other games, the answer, for now, is no. "Our focus in terms of supporting non-Blizzard games is solely around Destiny 2. Aside from potentially evaluating needs or opportunities for future Activision games, we don't have any short- or long-term plans to support third-party games with Battle.net."
Needless to say this is exciting news and the Blizzard community is happy to see the Guardians of Destiny 2 join them.
https://twitter.com/Blizzard_Ent/status/865268341589499908
@Blizzard_Ent @Bungie @DestinyTheGame Welcome to the Fireteam, #Destiny2! We heard there will be a ton of loot. pic.twitter.com/wOThuGif2m

— World of Warcraft (@Warcraft) May 18, 2017
@Blizzard_Ent @Bungie @DestinyTheGame Welcome to the Tavern, Guardians! May your loot be legendary! pic.twitter.com/pw8jw2WLFR

— Hearthstone (@PlayHearthstone) May 18, 2017
@Blizzard_Ent @Bungie @DestinyTheGame Welcome – from one Guardian to another. pic.twitter.com/X8uOlHFi0I

— Heroes of the Storm (@BlizzHeroes) May 18, 2017
https://twitter.com/StarCraft/status/865268725016010752
@Blizzard_Ent @Bungie @DestinyTheGame Welcome, Guardians! Wizards from the moon, meet our gorilla (scientist) from the moon. pic.twitter.com/Ez5VZOeknl

— Overwatch (@PlayOverwatch) May 18, 2017
We'll see you all on Battle.net and in the meantime, check out some in-game screenshots in the Gallery.
Gallery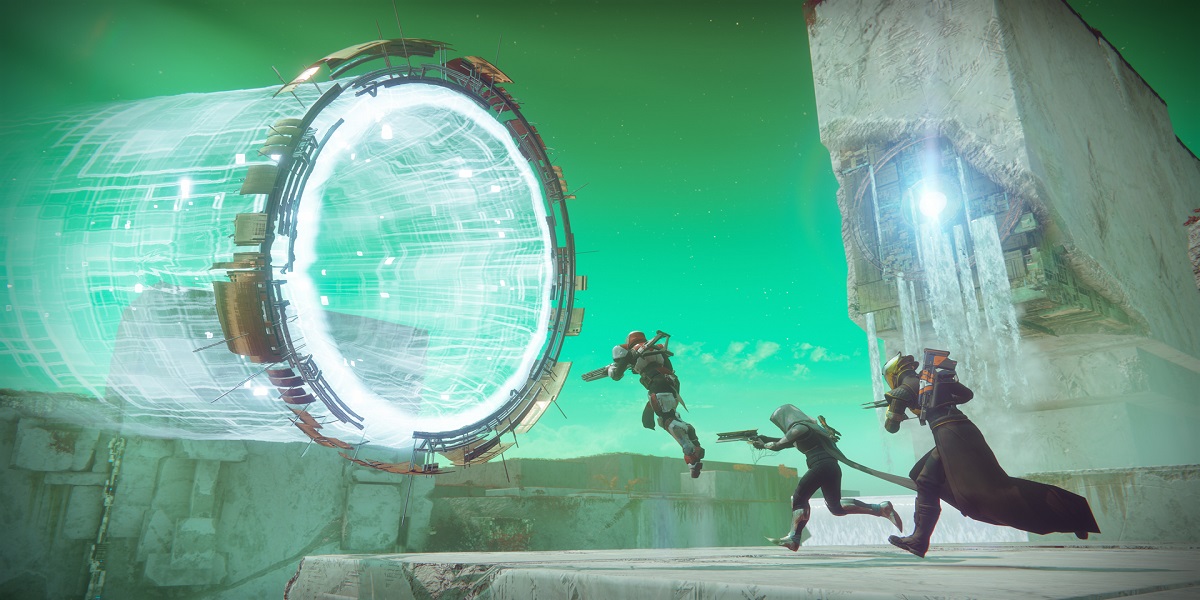 Video Games Editor and Senior Contributor
at
Geek Girl Authority
As a Senior Contributor for GGA, I'm able to write about the things I love the most: geek culture and video games. I've been gaming since the 1980's and to see the evolution of games has been amazing and inspiring. What a time to be a gamer!
Latest posts by Renee Lopez (see all)